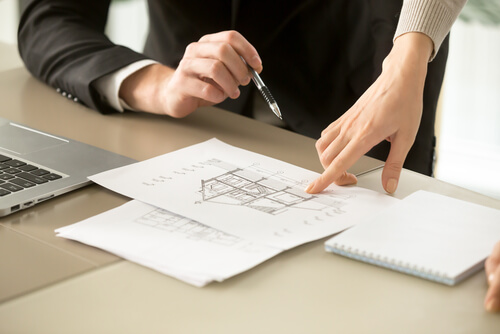 26 May

Maximizing Your Commercial Property Investment: Tips from the Experts 
Maximizing Your Commercial Property Investment: Tips from the Experts
Investing in commercial property can be a wise financial decision, as it can provide a stable source of income and the potential for long-term capital gains. However, maximizing the return on your commercial property investment requires a strategic approach and careful management. Below are some tips from experts on how to maximize your commercial property investment.
1. Location, Location, Location
The location of your commercial property is crucial to maximizing your investment. The property should be situated in an area that is in high demand and has the potential for growth. Take into consideration factors such as accessibility, proximity to transportation hubs, and the local economic climate. Consider consulting with a local real estate agent who has extensive knowledge of the area.
2. Regular Maintenance and Upkeep
Maintaining and updating your commercial property is important for attracting and retaining tenants, as well as ensuring the property retains its value. Regular maintenance should include routine inspections, cleaning, and repairs. Upgrading the property with modern equipment, fixtures, and appliances can add value and make it more appealing to potential tenants.
3. Tenant Satisfaction
Maximizing the return on your investment requires keeping your tenants happy. Listen to their concerns and address any maintenance or personnel issues quickly. Regular communication with your tenants can help to build strong relationships and ensure tenant retention.
4. Keep Up with the Market Trends
To stay ahead of the competition and attract tenants, you need to keep up with the latest market trends. Stay up to date with technological advancements and design trends that can make your property stand out in a crowded market. Keeping the property up to date with amenities that are in demand can help ensure the continued success of your commercial property investment.
5. Financing Your Commercial Property Investment
Finding the right financing package is crucial for maximizing the return on your investment. This can involve securing a mortgage with favorable terms, such as a low interest rate, flexible repayment options, and a favorable loan-to-value ratio. Consult with a financial advisor to find the best financing option for your commercial property investment.
6. Leverage Technology
Technology has revolutionized the commercial property industry, providing property investors with valuable analytics, tools, and automated features that can streamline property management. Leverage tech tools to manage leases, collect rent, and track maintenance, as well as use data analytics to track the performance of your property.
7. Engage a Property Management Company
Maximizing the return on your commercial property investment requires a hands-on approach, which can be time-consuming and overwhelming. Engaging a property management company can take the load off your plate and ensure the ongoing success of your investment. A professional property management company will handle tenant communication, maintenance, financing, and provide valuable insights into the local market.
8. Tax Deductions
One of the primary advantages of owning commercial property is the potential for tax deductions. These can include depreciation, interest payments, property taxes, insurance, repairs, and maintenance. Engage with a qualified tax advisor to determine the best way to maximize your deductions and minimize your tax liability.
9. Exit Strategy
Having a clear exit strategy is crucial for maximizing the return on your commercial property investment. This involves deciding whether to hold the property for the long term, sell the property or upgrade and renovate the property. Be sure to factor in factors such as market developments, property performance, and potential opportunities when planning for your exit strategy. 
Final Thoughts
Maximizing the return on your commercial property investment requires careful strategizing, meticulous property management, and a willingness to adapt to changing market trends. By following the tips outlined above, you can ensure the success of your commercial property investment. Be sure to consult with industry experts, such as real estate agents, property managers, financial advisors, and tax professionals to determine the best approach to maximize your investment return.